Boeing 757-300
The Boeing 757-300 is a stretched version of the 757-200 model. It shares the narrow-body twin-engine design of the original, with the fuselage stretched before and after the wings.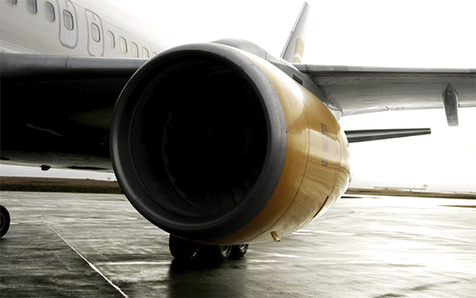 General information
Extending 54.4 m (178'5") from nose to tail, the 757-300 is the longest single-aisle twinjet aircraft ever built, outmeasuring the standard 757 by over 7 m (23'). As with all 757s, it features a two-crew-member glass cockpit and a supercritical wing designed to reduce aerodynamic drag.
Our aircraft
Icelandair's 757-300s have seating for 222 passengers, with seats arranged 3-3 in Economy Class, 3-3 with the middle seat in each row reserved in Economy Comfort, and 2-2 in Saga Class. With a cruising speed of 876 km/h (544 mph), it's just as speedy as its smaller counterpart. On top of in-flight entertainment and Wi-Fi, Icelandair's passengers enjoy complimentary beverages and good legroom.