Boeing 757-200
The Boeing 757 is a mid-size narrow-body twinjet aircraft, ideal for short to medium-haul routes. The 757-200 model makes up the bulk of our fleet, with a total of 25 currently in use.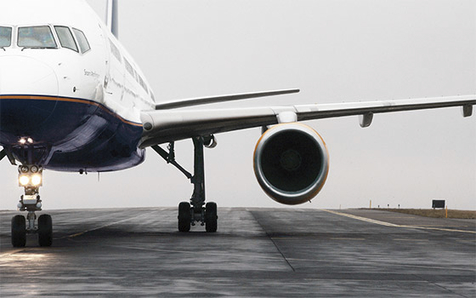 General introduction
The Boeing 757-200 has been by far the most popular 757 variant, with a total of 913 built over the course of its manufacture. The efficient turbofan engines allow take-offs from relatively high altitudes and short runways, and with a maximum range of 6,300 km (3,900 mi), they are well-suited for both domestic and transcontinental flights. The wings are optimised to reduce drag, thereby increasing fuel efficiency. 
Our aircraft
Icelandair's 757-200s have seating for 183 passengers, with seats arranged 3-3 in Economy Class, 3-3 with the middle seat in each row reserved in Economy Comfort, and 2-2 in Saga Class. Comfort is at the forefront, and passengers are provided with a personal in-flight entertainment system and gate-to-gate Wi-Fi access.