Join Eve Online fans from around the world in Reykjavik, Iceland - on top of the world !
Secure your place at Iceland Airwaves, the coolest music festival on earth, to be held in Reykjavik 01-05 November 2017.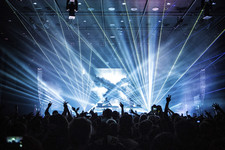 Sonar, the International Festival of Advanced Music and New Media Art, takes place at Harpa concert venue in Reykjavik 16-18 February 2017.